Brace yourself, this list of top 10 BMW Wheels, it's a personal preference and to be fairly honest a bit biased, but bear with me while we go through a list of truly awesome wheel design, brought to us by BMW.
It's no doubt that BMW wheels are regarded high in the auto industry and not even Mercedes AMG can match the variety and the design of BMW wheels. If you start reading forums you will notice some passion from BMW enthusiast about their wheels, so no doubt that the BMW community is very much focused on having the most stylish wheels on their cars.
STYLE 32
Let's start with my ultimate favorite and probably the most famous BMW wheel style among all, the iconic Style 32.  This multispoke design BMW wheel is a reminiscent of the classic Alpina wheels, and in contrary to the remaining wheels on this list, the Style 32 will fit a large number of BMW models from the E39 to the E90. You can check the exact the BMW Wheel Style 32 fitting details here. 
Another bonus to this wheel is that it comes in various sizes, which allows it to be mounted on several BMWs, also the tall narrow spokes make this wheel seem larger than it really is, giving an elegant touch to any BMW. This wheel is eternal; the multispoke style gives this wheel a never-ending charm among BMW owners.
STYLE 359, 163, 127
Second on my list of top ten, is the Style 359. This is a staggered set of wheels 359 ought to be found on the E9X M3 models with the Competition Package. The charm of the 359 however started way earlier with the Style 127, also known as M3 CSL Rad, that was created for E46 model. Following its success, due to its slick look, the design was revitalized under the name of Style 163 also for the E46 and later under 359 for the E90+ series.
STYLE 216
Mesmerizing number 3 on the list is the BMW Wheel Style 216, this one definitely stands out from all the great wheels produced for the E90+ series. These were the standard wheels for the limited edition E90 320si in Europe. BMW built the 320si to homologate the E90 for FIA WTCC racing. In addition to a number of unique features, the car came with these special "BMW Motorsport" wheels. These staggered wheels come in 18 inch diameter with 8.0 inch width in the front and 8.5 inch width in the rear wheels.  You can check the exact the BMW Wheel Style 216 fitting details here.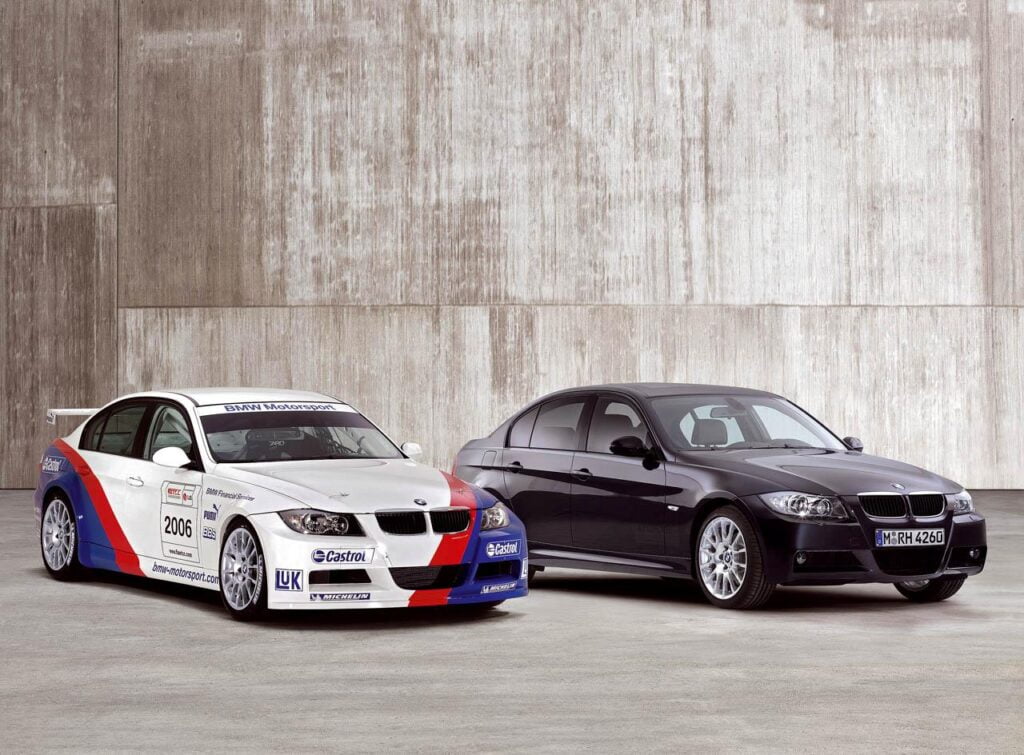 STYLE 666
I always loved number 4, so do I love the Style 666, even its name implies some mystique, but once you see the pentagon design wheel on any F80 M3/F82 M4 Competition Package BMW you'll understand why this wheel stands out, and not just with its design but with its price tag to, which ranges between 1000$ to 2000$ per wheel. Nevertheless, any BMW owner will stand out with these wheels in any parking lot.
STYLE 457
Ok, so when I first saw the 457, I had to redo my list of favorite BMW wheels, full stop. While BMW has quite a lot of turbine style wheels, the 457 wheel style is just different and brings the game of turbine design to a whole different level. This staggered wheel style is originally for the 5 series GT F07 and comes in a 20 inch diameter. It might fit your BMW, so why don't you look at the fitting chart to see if these 8,5JX20 ET:25 front and 10JX20 ET:41 back wheels will fit your ride?
STYLE 292
Half way through the list and I hope some of the wheels triggered the same sparkles in your eye's as it did in mine. The next one on my list on the 6th spot is the BMW wheel style 292, yet another turbine style, you may think but, this 5 spoke turbine is anything but usual. Although its only a 17inch wheel, it will turn heads. This staggered wheel was designed to fit the E89 Z4, but it may fit other models as well. 
STYLE 21
Ok, by now I've notice, probably you too, that I'm a bit biased for turbine style wheels. But I can help it, I need the wheel style 21 on my list, and for a good reason. This wheel reinvents the way the iconic 8 series looks, it just fits the whole car perfectly and highlights its ageless character of the model like no other wheel does. Of course this wheel style also fits the E32 7 series and E34 5 series, but it's the E31 8 series where in my opinion shines the best.  Another interesting fact about the BMW Style 21 wheel is its nickname, "throwing star", named so because the shaped covers, yes covers, give the wheels their nickname, though their real purpose is to extract hot air from around brakes, resulting in less fade and better performance when really pushing. The 21 is staggered front to rear, with the former measuring 17 inch x 8 inch and the rears an inch wider, offsets vary depending on the model.
STYLE 487
I didn't see too many Series 2 F45 BMW's running around with the Style 487, we could call them pretty rare, thus the fact gives it a flare. Again a turbine design, but nothing you've seen so far from BMW this one is a bit more unique, it's almost like the design is starting to have its own life. I like this staggered wheel style since it will stand out of the crowed with its 19 inch diameter and the unique design. And yes, now it's official, I like turbine style wheels.    
STYLE 641
Last but not least, the Style 641 is a relatively new comer, designed for the 2′ F87 M2 LCI series, these staggered 19" M light alloy V-spoke wheels are weight-optimized with flow forming and designed in a Decor Silver finishing. They come with a TPMS and a design that turns heads.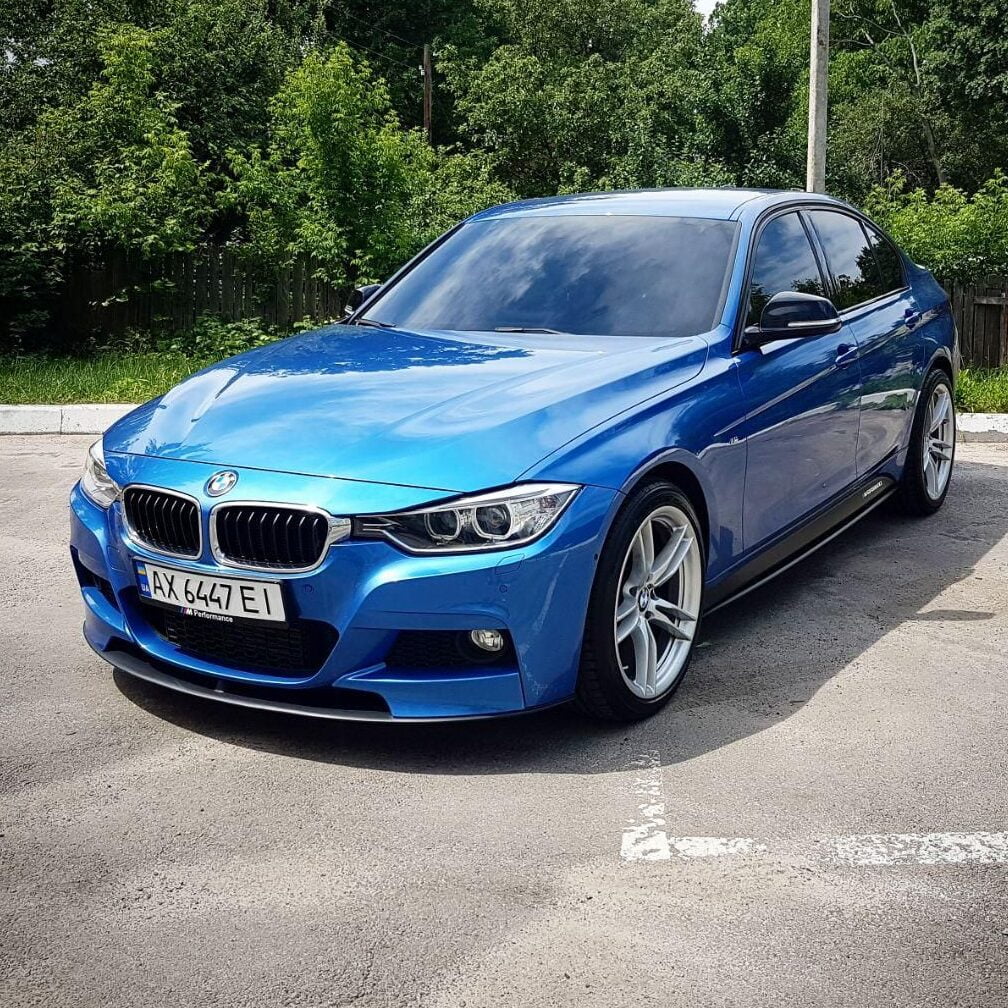 All in all, tastes may differ and I just wanted to highlight some of my favorite BMW. I'm sure each one of us BMW enthusiast have their little list. If you are interested to learn more what wheels will fit your BMW, I invite you to browse through the list of all BMW wheels, so you can start putting together your list of favorite wheels.